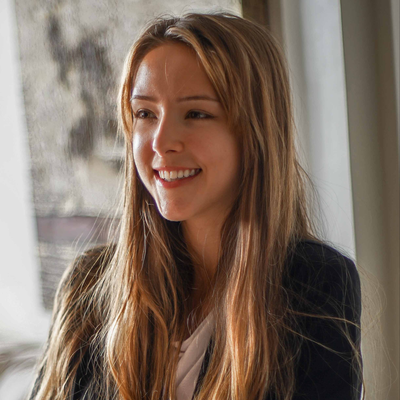 Sobre Paolla Sbardelotto Zachert:
I seek scenarios of constant growth, where I am able
to explore everything that requires of me creativity, strategy,
discipline and efficiency, always producing at my maximum 
capacity and creating as much value as possible around 
the people, the company and the product.
My purpose is to discover the new, delve deeper and create new ideas involving interaction with new people, contexts and activities that challenge me while remaining authentic and consistent with my principles.
These are some characteristics that I carry with me during my diverse professional journey that, until now, has involved: providing freelance services as a photographer and videomaker including managing the creation of content for several companies; active management of sales and training of new interns at Memory Block; e-commerce foundation from scratch managing all resources including finance, sales, paid traffic and digital marketing.
Experiência
Marketing Manager - Zayaz
Founder of ZAYAZ e-commerce. I acted by building its full foundation and branding.  Now acting as Sales Manager (managing data, points of contact, sales training, customer success...) and Marketing Strategist (managing social media, visual identity, brand communication and more).
Since its foundation, the company has built over hundreds of faithful connections with clients all over Brazil through its consistent branding, mindful communication and Marketing strategies.
The brand has received recognition from one of the most accredited newspapers in Brazil, Metrópolis.com, for being a highly purpose-minded brand with an unique way of building connections with clients through innovative, mindful marketing on social media, product marketing and packaging. 
Sales Manager and Marketing Strategist - Memory Block Australia
As a sales manager,  was responsible for sales training for new staff members, for data analysing and organisation and stock control. I was also responsible for product marketing, social media and customer development.
Due to a change in marketing strategy that I proposed and orchestrated, sales had broken a new record inside the company reaching up to 30.000$ of profit in one day in the brand I managed (Chatswood), which totals over 10.000$ more than expected.
Brand Creator and Management - Orchestra Center
I was responsible for creating the company's branding and Social Media strategy. I also acted as a content creator for the brand.
The media I was responsible for was accredited in different publications all over the country and in multiple channels such as TV, Newspapers, Magazines and more.
The company continues to use the Branding and Marketing Strategies created by me until today.
Educação
MBA Business Management - Ibmec (Brasília, Brazil)
Bachelor of Interactive Media - Academy of Information Technology (AIT). (Sydney, Australia)
Professional Certificates:
Purdue University - Communicating Strategically
University of Edinburgh - Digital Marketing
Harvard Business School - Leadership and Communication.
Profissionais do mesmo Marketing / Publicidade / Relações Públicas setor que Paolla Sbardelotto Zachert
Profissionais de diferentes setores próximos Brasília, Brasília
Outros usuários que são chamados Paolla
Empregos próximos Brasília, Brasília
---

DFRIO INSTALAÇÕES COMERCIAIS LTDA

Brasilia

Projeto 3D em solidworks; acompanhar protótipos na produção; receber ideias/feedback da linha de produção e melhorar projetos. · Noção de projetos; Engenharia / Desenvolvimento de projetos; Capricho c ...

---

OEmprego

Brasília, DF, Brasil

Tempo integral

Atividades a serem desenvolvidas: · A vaga de hoje é para Analista de Dados Sênior, exclusiva para Pessoa com Deficiência (PCD). O profissional selecionado para o cargo irá atuar na Diretoria de Estr ...

---

Portal Buscar Vagas BR

Brasilia

**. 500,00. Carga Horária**: Das 09:00 as 16:00 de Segunda a Sexta-Feira, Exceto feriados. · Sem informação · .